Half Truckload Pallet Treater
Half Truckload Pallet Treater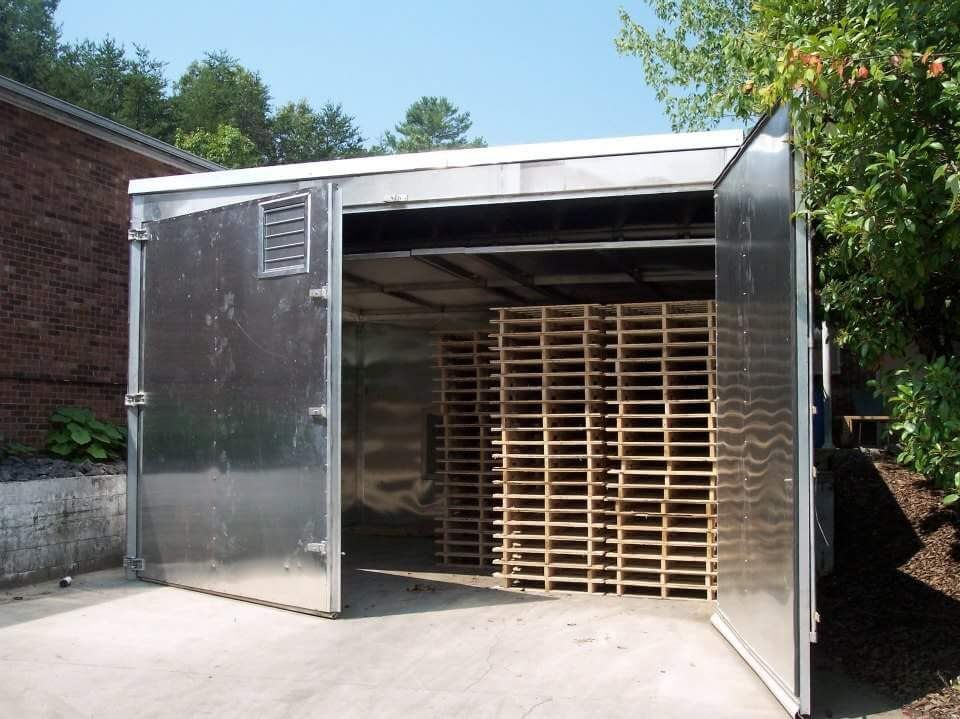 The BolDesign Inc. half truckload pallet treater is designed to handle large shipments of lumber quickly, efficiently, and optimally. Business owners can streamline their processing and increase their output without sacrificing any quality. These heat treaters are large enough to handle considerable amounts of wood and are constructed with durable, long-lasting, and professional components. With computer controls and high-tech sensors, you'll have real-time control over the unit to make sure your timber comes out exactly how you – or your customers – want it.
BolDesigns pallet heat treaters come in two standard sizes, a full truckload size and a half truckload size but we will custom build any size or configuration that a customer requires. This BASIC unit can be supplied with a number of convenience and performance options. The following is a list of features, unique to the BOLDesigns dry kiln.
1. We are truly all-aluminum (no steel that can corrode).
2. All fasteners and bolts are stainless steel.
3. We use non-corrosive mineral wool insulation (no foam)
4. We offer you customized size and shape.
5. Simple to operate with state of the art touch screen windows based controller. Communicate with controls from any medium that has an internet connection.

6. We speak your language and have been in the pallet business.
7. We build, deliver, and install your equipment with our techs on site to train your operator.
8. All motors and burners are outside the chamber, away from the heat, for long life, and allowing higher operation temperatures for shorter treating cycles.
9. Our chamber, when fully opened, allows much easier in and out access than the competition.